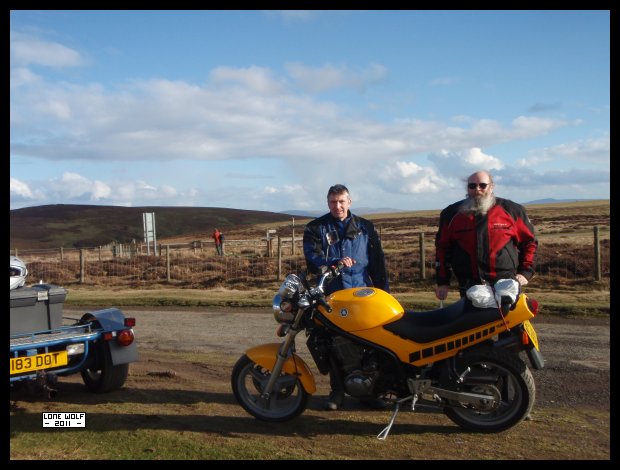 Hmm - 12 months ago today I came home from Selly Oak hospital.
The sun was out - it wasn't too cold, so what more do you need ?
First stop was the cafe at Craven Arms - then up to the top of the Long Mynd, approaching from the other side.
A trip along Wenlock Edge followed before ending up at the Quatford cafe.
This was more or less a test run for Andy's MZ, which has just had new valve guides and piston rings fitted.
112 miles covered with no problems.
I did notice my screen needs to be four inches higher - seeing as the seat has been raised by that much.
Sunday morning was spent making and fitting a taller screen - I would have tested it but for the rain.