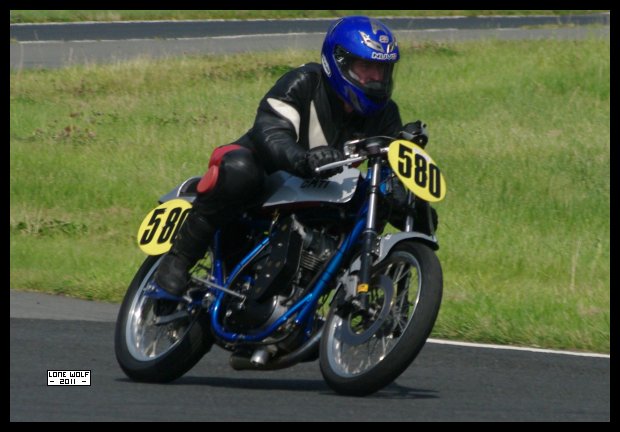 That's Andy riding the "Starcati" at Curborough sprint this Sunday. Excellent weather, some interesting machines and I
just happened to park the trike in front of the food wagon - I took the trike 'cos I needed somewhere to
sit and rest my leg . . . .sitting on the floor ain't possible yet.
Saturday saw me taking the Bullet down to Dursley for a party at Kim's place. Of course I had to take
the scenic route - over Malvern and then up and over Symonds Yat Rock.
The good news is . . . . . The Silver Fox cafe, on the A48 Chepstow / Gloucester road is back open.
Another 246 miles of single cylinder goodness. . . to go with the 310 miles I managed on Tuesday.