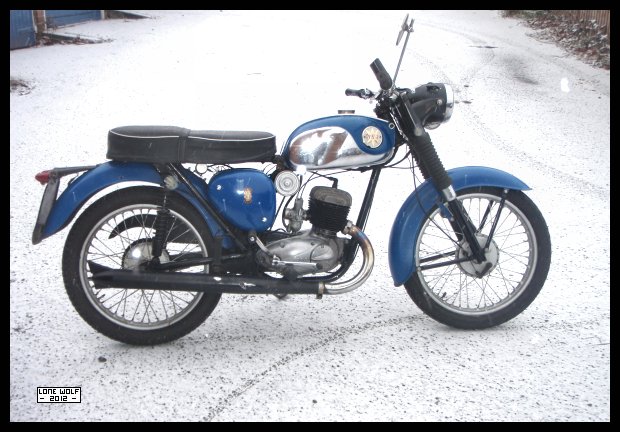 Frozen chicken
Fitted a new small end to the "Iron Chicken" - it no longer has an annoying rattle when ticking over.
Saturday - and the snow paid a visit. Luckily I'd gone out on the trike, so the journey home was fairly easy.
I had planned on going to the classic Japanese show at Donington, but Ken and Gaz, who had been there earlier,
advised against it.
Still, it was a case of "snow stopped play" anyway.