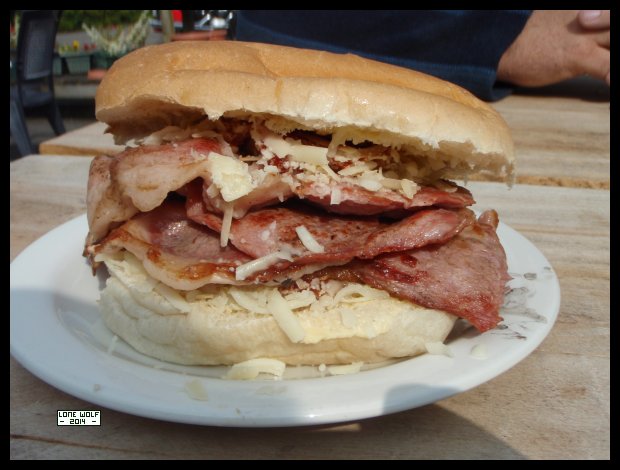 Three layers of bacon . . . .with added cheese . . . . and a chilli sauce . . . . "The Flaming Pig"
Monday and the B33 had to be bought home by the AA. Back tyre puncture, luckily it was outside the cafe.
Tuesday and the Drifter went for dinner at The Owl's Nest in Llandovery . . .and very nice it was too.
Wednesday and Thursday were spent tending the needs of the B33.
Friday was fun - if you call being bit by a dog "fun"
Sunday and it was off to Leicester for "Mad Mike's Gathering" - then dinner at Quorn and Woodhouse station.
A slideshow can be found HERE.