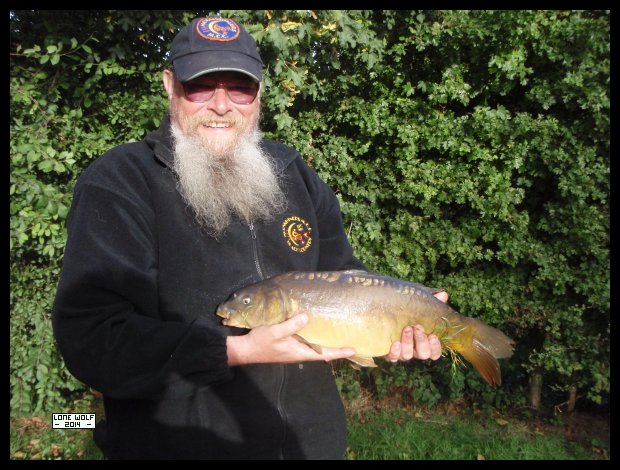 One of the scaly inhabitants of Ockeridge Lakes ( hint - it's the one not wearing a hat ).
Monday and I started the week off fishing - didn't catch anything though.
Wednesday saw me heading back into work to discuss my future employment - or lack of it.
Thursday and I got new tyres fitted to the D14 rims.
Friday saw me fishing again - this time at Ockeridge . . . and I did catch a few this time.
Sunday was an all day event - I took the Bantam down to the Ace Cafe.
A video of Sunday's "Chicken Run" can be seen HERE.