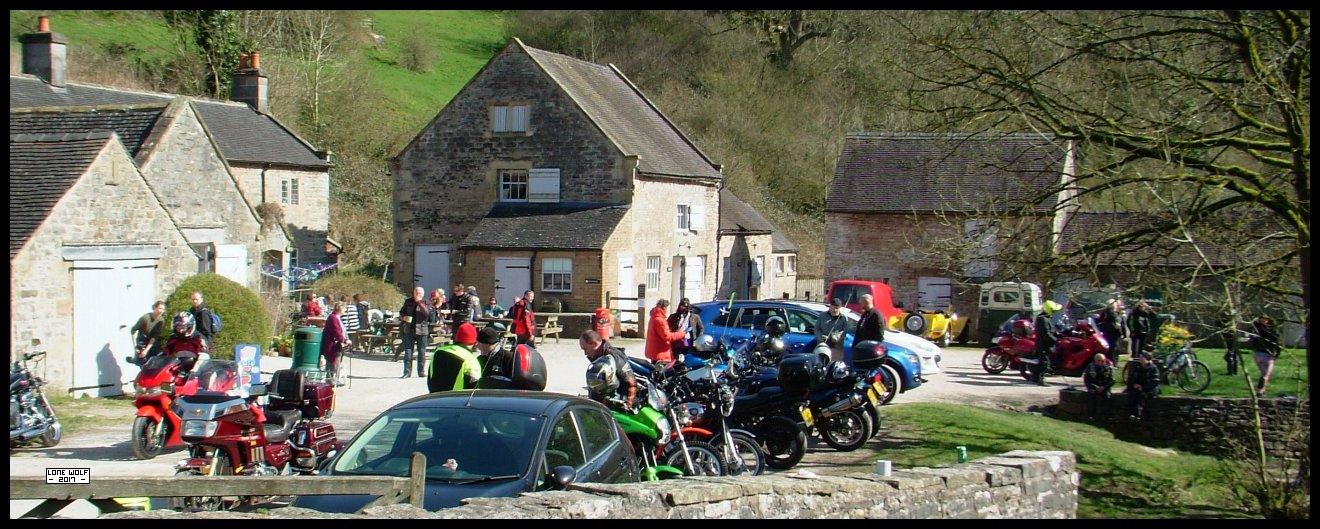 A most enjoyable cuppa at Wetton Mill.
---
Monday and I ended up giving Andy M a lift back from hospital - he managed to drop a casting onto the sack truck, which promptly tilted forward and hit him on the head.
The rest of the day was spent fettling a Velocette - mainly putting the front wheel back in and fitting a replacement light switch.
Tuesday and I managed to drop my glasses in the garage - they broke in half . . . . Specsavers to the rescue. Pick my new ones up this time next week.
Wednesday and it was Ian's turn to need a lift - some kind person drove into his car whilst parked outside the cafe. He wanted a lift to collect a hire car whilst his is being assessed by the insurance company.
Thursday and Friday saw the finishing touches to the wiring on Andy M's special.
Saturday and I took Andy M's bike back up to Ian's garage, then carried on with fettling the swingarm on the B31.
Sunday and it was too sunny to work in the garage, so we headed up to Wetton Mill for a cuppa, then back via Matlock Bath for dinner at the Riverside Chippy.