Grubs MRC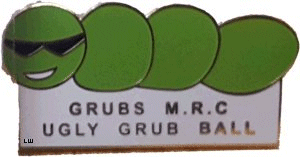 "Ugly Grub Ball"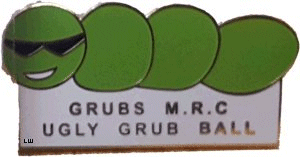 20th - 22nd July. 2018
---
Right - it's that time of year again . . . the Grubs rally. As per normal, the journey there wasn't much to write about. I decided to use the motorway - it's only just over twenty miles, and when towing the Dog Kennel it makes life easier.
I rolled up early evening on Friday, and having set up camp I wandered over to grab something to eat. Now I know the caterers that have been here for the last few rallies were good, so I was a tad disappointed when they said they were not doing chips this year. Apparently their chip fryer had failed earlier in the week. On the plus side, the roast pork was excellent.
This year the weather was more than kind to us - this meant folks were able to sit outside and talk. Speaking of weather, the sun managed to get me out of bed before eight in the morning. Taking advantage of this, I jumped on the trike and went out for the day. I didn't fancy sitting around in the sunshine, I'd rather be riding in weather like this.
---

I returned to the rally site around nine in the evening. I just wasn't in the mood for sitting around drinking and listening to the band - besides, I could hear them well enough from where I was camped.
---

Sunday morning and once again I was up and about early thanks to the sunshine. Normally I would leave the Dog Kennel on site and head over to Stanford Hall for Founders Day, collecting it on the way back home. This time seeing as I was up early I packed away and was back home just turned nine o'clock. I put the Dog Kennel away, then headed off to Founders day. . . . .the photographs can be found HERE.
---

There we have it - not much of a rally report really - but having said that, I still enjoyed myself . . . and ain't that what it's all about ?
---

Cheers
^..^